After 22 years in this industry, we have found that the use of "Tape" is a good helping tool for measurements to make sure that you get the exact placement on the seal. Why….because the 1/4″ seal is right at the outer bottom "Edge" of the cover and so by placing the tape you will see where the cover will seal without too much of the spa top showing (FLAT MEASUREMENTS ONLY).
NOTE: Controls that are recessed may require extra gasket material.  Newer tubs have recessed controls, but on some older tubs the controls are not recessed.
EMALING PICTURES:  Pictures of your tub really helps us to help you, but don't worry if that is not an option.  Templates may be required on odd shapes.  Don't worry, we will help you with that too.  All you would need is a 2ML painters plastic from any hardware store, a black marker and help from a partner if the tub is too large.  Helpful partners are a spouse, child, friends and your best pal "Your Loving Pet".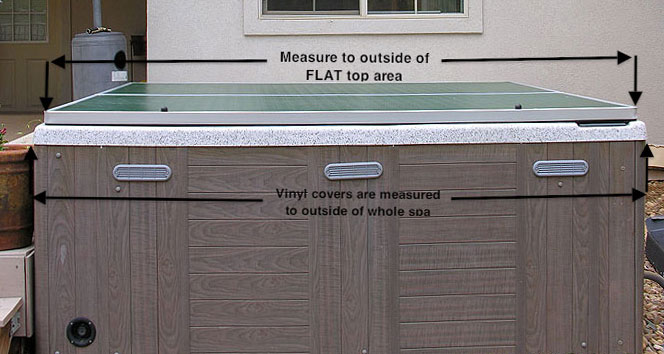 ---